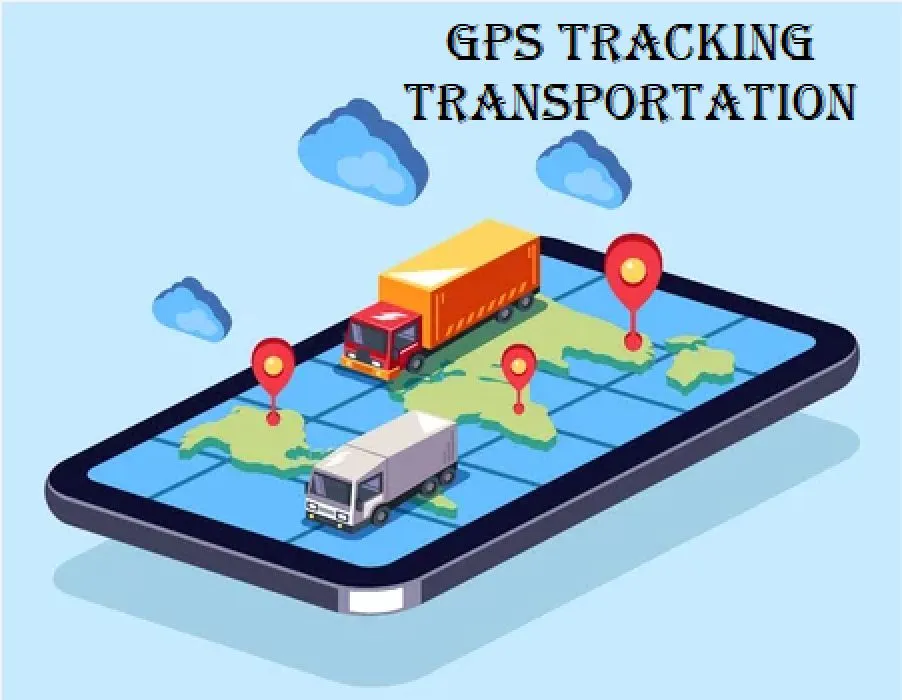 𝐆𝐏𝐒 𝐓𝐫𝐚𝐜𝐤𝐢𝐧𝐠 & 𝐈𝐭𝐬 𝐈𝐧𝐟𝐥𝐮𝐞𝐧𝐜𝐞 𝐨𝐧 𝐅𝐫𝐞𝐢𝐠𝐡𝐭 𝐓𝐫𝐚𝐧𝐬𝐩𝐨𝐫𝐭𝐚𝐭𝐢𝐨𝐧
The GPS technology many of us take for granted on our smartphones significantly impacts logistical companies. Rather than help drivers navigate to their locations, GPS technology has stepped up to provide robust 𝐭𝐫𝐚𝐧𝐬𝐩𝐨𝐫𝐭 𝐦𝐚𝐧𝐚𝐠𝐞𝐦𝐞𝐧𝐭 𝐬𝐲𝐬𝐭𝐞𝐦𝐬 (TMS) for freight companies.
With geolocation in tow, one can locate where a person or vehicle is geographically through his digital device. It can also be used for marketing purposes and to offer customers specialised products and services centered around their locality.
Geolocation integrated with the software for transport companies for fleet management is widely used these days. In this blog, we'll be going through the knick-knacks of how this works and how freight transportation has changed for the better.
𝐓𝐡𝐞 𝐏𝐫𝐨𝐜𝐞𝐬𝐬 𝐨𝐟 𝐆𝐞𝐨-𝐓𝐫𝐚𝐜𝐤𝐢𝐧𝐠 𝐆𝐏𝐒
Before we go into the details of how transport companies use 𝐓𝐌𝐒 𝐬𝐨𝐟𝐭𝐰𝐚𝐫𝐞, let's first look at how geo-tracking works.
A GPS tracker doesn't work by itself; instead, it needs to be implemented with a vehicle control platform that allows the vehicle to be tracked and transmit its location data, performance metrics, etc. The data can be transmitted through mobile signals, so its function is not very complex.
When running a business that operates a fleet of vehicles, like storage and logistics companies, it is crucial to keep track of your fleet and know where each vehicle is at any given time. With 𝐭𝐫𝐚𝐧𝐬𝐩𝐨𝐫𝐭𝐚𝐭𝐢𝐨𝐧 𝐦𝐚𝐧𝐚𝐠𝐞𝐦𝐞𝐧𝐭 𝐬𝐲𝐬𝐭𝐞𝐦𝐬, it is possible to record your fleet's movements and locations on the map in real-time.
The best 𝐟𝐥𝐞𝐞𝐭 𝐦𝐚𝐧𝐚𝐠𝐞𝐦𝐞𝐧𝐭 𝐬𝐨𝐟𝐭𝐰𝐚𝐫𝐞 can track the vehicle's speed, routes, engine start-up and shutdown, engine idling, locations, etc. The admin can monitor and determine whether their vehicles are moving in the right direction, whether the correct routes were taken if the vehicle stalled or stopped without intimation etc.
Furthermore, such 𝐭𝐫𝐚𝐧𝐬𝐩𝐨𝐫𝐭𝐚𝐭𝐢𝐨𝐧 𝐦𝐚𝐧𝐚𝐠𝐞𝐦𝐞𝐧𝐭 𝐬𝐨𝐟𝐭𝐰𝐚𝐫𝐞 is extremely helpful in locating stolen vehicles. Comprehensive control over their transportation fleet spells the height of success for freight and logistics companies.
𝐓𝐡𝐞 𝐁𝐞𝐧𝐞𝐟𝐢𝐭𝐬 𝐨𝐟 𝐆𝐏𝐒 𝐓𝐫𝐚𝐜𝐤𝐞𝐫 𝐟𝐨𝐫 𝐓𝐫𝐚𝐧𝐬𝐩𝐨𝐫𝐭𝐚𝐭𝐢𝐨𝐧 𝐂𝐨𝐦𝐩𝐚𝐧𝐢𝐞𝐬
𝐑𝐞𝐚𝐥-𝐓𝐢𝐦𝐞 𝐋𝐨𝐜𝐚𝐭𝐢𝐨𝐧 𝐓𝐫𝐚𝐜𝐤𝐢𝐧𝐠


Good transportation management software will enable you to track the location in real time and determine where all your fleet of vehicles has traveled to. Having a GPS tracker in each vehicle unit will allow you to garner vehicle data and monitor their behavior.

𝐌𝐢𝐥𝐞𝐚𝐠𝐞 & 𝐑𝐨𝐮𝐭𝐞 𝐇𝐢𝐬𝐭𝐨𝐫𝐲


Logistic companies can track the routes of your vehicle, and the distance traveled, and verify whether the deliveries have been done as per plan and within the stipulated time.

𝐓𝐡𝐞 𝐒𝐭𝐚𝐭𝐞 𝐨𝐟 𝐭𝐡𝐞 𝐕𝐞𝐡𝐢𝐜𝐥𝐞
With the 𝐛𝐞𝐬𝐭 𝐓𝐌𝐒 𝐬𝐨𝐟𝐭𝐰𝐚𝐫𝐞, a transportation company can check whether the drivers stay true to their routes, whether they are on the move or stalling, and if they have made any unwarranted stops or deliveries.
𝐖𝐨𝐫𝐤𝐢𝐧𝐠 𝐇𝐢𝐬𝐭𝐨𝐫𝐲


MDM (Mobile Device Management) transportation can be used to keep track of working hours and their history. With a robust control platform that is integrated with GPS, one can check the number of hours a driver has driven. You can mark whether a driver has worked overtime or verify unjustified payments.

𝐅𝐥𝐞𝐞𝐭 𝐂𝐨𝐦𝐦𝐮𝐧𝐢𝐜𝐚𝐭𝐢𝐨𝐧
𝐅𝐥𝐞𝐞𝐭 𝐦𝐚𝐧𝐚𝐠𝐞𝐦𝐞𝐧𝐭 𝐬𝐨𝐟𝐭𝐰𝐚𝐫𝐞 with modern GPS solutions allows the admin to hold a 2-way communication with your fleet of vehicles. With such constant communication, the admin can reroute any units or assign a consignment on the way or any other task based on the information received from the 𝐭𝐫𝐚𝐧𝐬𝐩𝐨𝐫𝐭𝐚𝐭𝐢𝐨𝐧 𝐦𝐚𝐧𝐚𝐠𝐞𝐦𝐞𝐧𝐭 𝐬𝐨𝐟𝐭𝐰𝐚𝐫𝐞.
𝐀𝐥𝐞𝐫𝐭𝐬


The admin will be notified with geofence alerts, sudden braking, turn alerts, over-speeding alerts, etc., which allows the admin to take proper action and warrant safe driving. That ensures there is transparency on the road.
With all these benefits in tow, how easy is it to manage transportation with GPS tracking? Let's take a look.
The 𝐛𝐞𝐬𝐭 𝐓𝐌𝐒 𝐬𝐨𝐟𝐭𝐰𝐚𝐫𝐞 will have an efficient and user-friendly interface that allows the admin to use it without difficulties. It will have all the tools and functions easily accessible on the interface.
Performance metrics data is an important asset to gain. It provides enough insights to make good decisions that will optimise your company's processes and provide the best possible results.
𝐓𝐫𝐚𝐧𝐬𝐩𝐨𝐫𝐭𝐚𝐭𝐢𝐨𝐧 𝐦𝐚𝐧𝐚𝐠𝐞𝐦𝐞𝐧𝐭 𝐬𝐨𝐟𝐭𝐰𝐚𝐫𝐞 delivers essential information about the vehicle fleet, enabling you to understand and determine how they are used, their maintenance status, whether they need servicing, etc. That ensures you get optimum performance out of your fleet.
It is imperative to have robust security over the information gathered from your fleet of vehicles. Your company might be dealing with restricted or private data, and limiting access to the data is essential. With robust transportation management software, you can up your company's security standards, ensuring complete data protection.
The 𝐟𝐥𝐞𝐞𝐭 𝐦𝐚𝐧𝐚𝐠𝐞𝐦𝐞𝐧𝐭 𝐬𝐨𝐟𝐭𝐰𝐚𝐫𝐞 integrated with an efficient geo-tracking application will allow the fleet manager to monitor all aspects of the fleet and keep that data confidential if needed. Moreover, this increases delivery efficiency and punctuality of consignments. Such software for transport companies also allows the fleet manager to take activity reports, plan tasks, optimise routes, manage delivery points, etc., all from a single place, remotely, no matter where the fleet is being directed geographically.
𝐔𝐩𝐠𝐫𝐚𝐝𝐞𝐝 𝐌𝐞𝐭𝐡𝐨𝐝 𝐟𝐨𝐫 𝐋𝐨𝐠𝐢𝐬𝐭𝐢𝐜𝐬 𝐌𝐚𝐧𝐚𝐠𝐞𝐦𝐞𝐧𝐭 𝐨𝐟 𝐅𝐫𝐞𝐢𝐠𝐡𝐭 𝐂𝐨𝐦𝐩𝐚𝐧𝐢𝐞𝐬
While logistics services have been using GPS tracking for their fleet for quite some time, the truth is that their union is a relatively new thing. But though it has taken time to integrate fleet management software in logistics, their marriage has been fruitful. The following are the results of such integration:
𝐄𝐱𝐭𝐫𝐞𝐦𝐞 𝐄𝐟𝐟𝐢𝐜𝐢𝐞𝐧𝐜𝐲
𝐓𝐫𝐚𝐧𝐬𝐩𝐨𝐫𝐭 𝐦𝐚𝐧𝐚𝐠𝐞𝐦𝐞𝐧𝐭 𝐬𝐨𝐟𝐭𝐰𝐚𝐫𝐞 provides a higher efficiency rate in real-time updates on your digital devices. That allows for quicker decision-making that optimises the process appropriately. Minimal paperwork involved means there is more time to focus on the job at hand. Additionally, fixed routes and detours over road works allow the drivers to drive without any worries about the mileage. Having the best TMS software custom-made to your requirements will enable you to promptly and efficiently handle any technicalities that may arise.
𝐌𝐢𝐧𝐢𝐦𝐚𝐥 𝐀𝐝𝐦𝐢𝐧𝐢𝐬𝐭𝐫𝐚𝐭𝐢𝐯𝐞 𝐑𝐞𝐬𝐨𝐮𝐫𝐜𝐞𝐬


Having your fleet management software compile stats and mileage reports allows you to pull back on human resources to do those jobs. Apart from the drivers, there needs to be less deployment of men on the road to compile such reports.

𝐂𝐨𝐬𝐭 𝐀𝐬𝐬𝐞𝐬𝐬𝐦𝐞𝐧𝐭


The fleet manager can analyse the fuel cost and assess how much it will affect the company's offers. Moreover, they can keep a tab on the fuel used and prevent drivers from consuming extra fuel for personal gains. Additionally, through fuel assessment and vehicle tracking, old vehicles that consume more fuel and add more costs can be eliminated, bringing in better vehicles.

𝐑𝐞𝐝𝐮𝐜𝐞𝐝 𝐓𝐡𝐞𝐟𝐭
𝐓𝐫𝐚𝐧𝐬𝐩𝐨𝐫𝐭 𝐦𝐚𝐧𝐚𝐠𝐞𝐦𝐞𝐧𝐭 𝐬𝐲𝐬𝐭𝐞𝐦𝐬 Helped the fleet manager keep track of the vehicles and send alerts in case of any robbery or hijacking attempts. Freight companies might have expensive consignments, which, if stolen, can cause massive losses to the companies financially and cause considerable dents to their reputation. 𝐓𝐌𝐒 𝐬𝐨𝐟𝐭𝐰𝐚𝐫𝐞 allows you to take appropriate actions with timely alerts.
𝐇𝐢𝐠𝐡-𝐐𝐮𝐚𝐥𝐢𝐭𝐲 𝐒𝐞𝐫𝐯𝐢𝐜𝐞
Proper planning allows you to make a more significant number of daily deliveries, which translates to better services. Additionally, it will enable you to accurately give a time of delivery to the clients and notify them of any delays—better service results in maximum profitability for transport companies. Robust 𝐭𝐫𝐚𝐧𝐬𝐩𝐨𝐫𝐭 𝐦𝐚𝐧𝐚𝐠𝐞𝐦𝐞𝐧𝐭 𝐬𝐨𝐟𝐭𝐰𝐚𝐫𝐞 can help transport companies save time and money. MDM transportation is also implemented to increase security and data control, allowing the smooth running of day-to-day business. GPS technology is an asset that should be used to its total capacity, especially when you own a logistics company. The plethora of benefits of such technology will give you a holistic approach to your business, welcoming increased efficiency and profitability.
For more info -
https://www.tabnova.com/transportation-management-software