Cloud Mode
Mobile Classroom Management application that is available on Android. This application can be used to conduct a class around the word using CLOUD MODE configuration. This is an application configuration to set the application for teacher or for student. Teacher and Student can use credential to login in CLOUD MODE. To use CLOUD Mode Teacher and student can be in any area of the world using different Network. This all-in-one educational app is perfect and easy to operate Samsung Classroom management app. CLOUD MODE is an innovating teaching solution that improves the learning experience for the teachers and students. Classroom Management App is the best among mdm solutions for education.
Characteristics Of Cloud Mode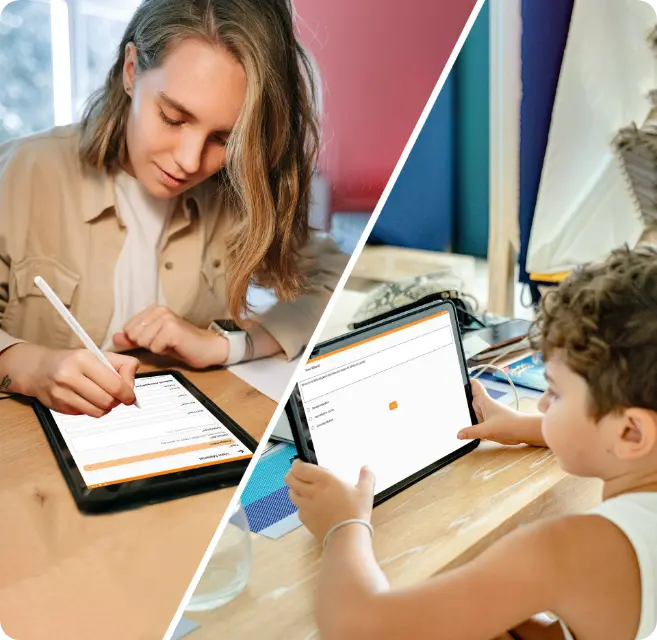 Remotely Education App by which you can easily continue your education from your comfort location. This pandemic has affected offline education as now the lectures are being conducted online. So, with our cloud mode, you can easily educate yourself with just a smartphone or a tablet. We have made remote education fun and easier. You can access the course and the course content from any location. Fully secure and an app loaded with features is a must. Now, within a few minutes you can create polls and assign it to learners. Creative methods of learning have always fetched better results than the normal boring methods. Educators can implement polls in every subject and learners can test their knowledge by answering them.
Teacher can create poll questions.
Teacher can published/unpublished poll.
After publishing poll by teacher, student can submit the poll.
Once student submit the poll teacher can see the poll chart.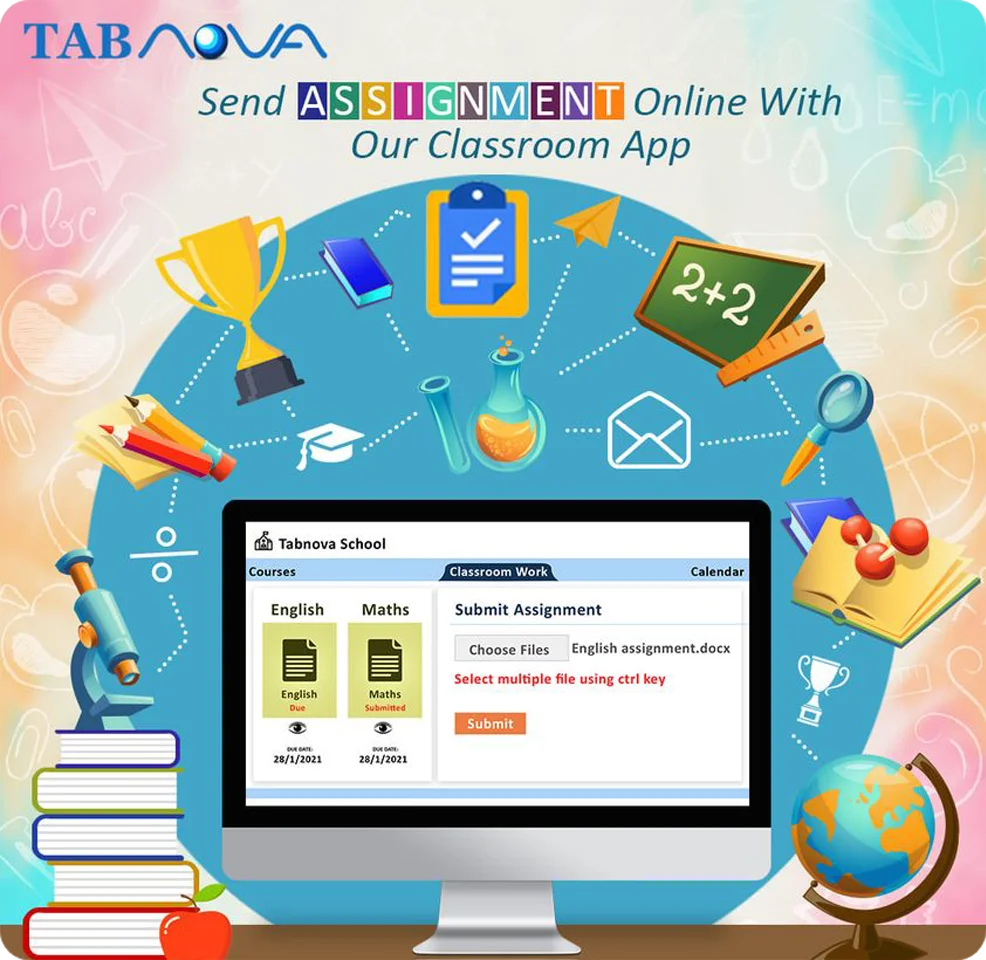 Samsung classroom management app CLOUD MODE makes it easier for the teachers to manage students in mdm software for education , create course content and share assignments with students in just a few clicks. Also, it makes it easier for students to learn online, get all the course material at one place and submit assignments online. A total classroom flexibility is available.
Teacher can add assignment.
Teacher can upload image or document while creating assignment.
Teacher can add descriptions in detail about assignment in Description block.
Teacher can add assignment start date (from which date must start assignment) to due date (Assignment end date).
Teachers can determine the score for each assignment.
Teacher able to see submitted assignment from student.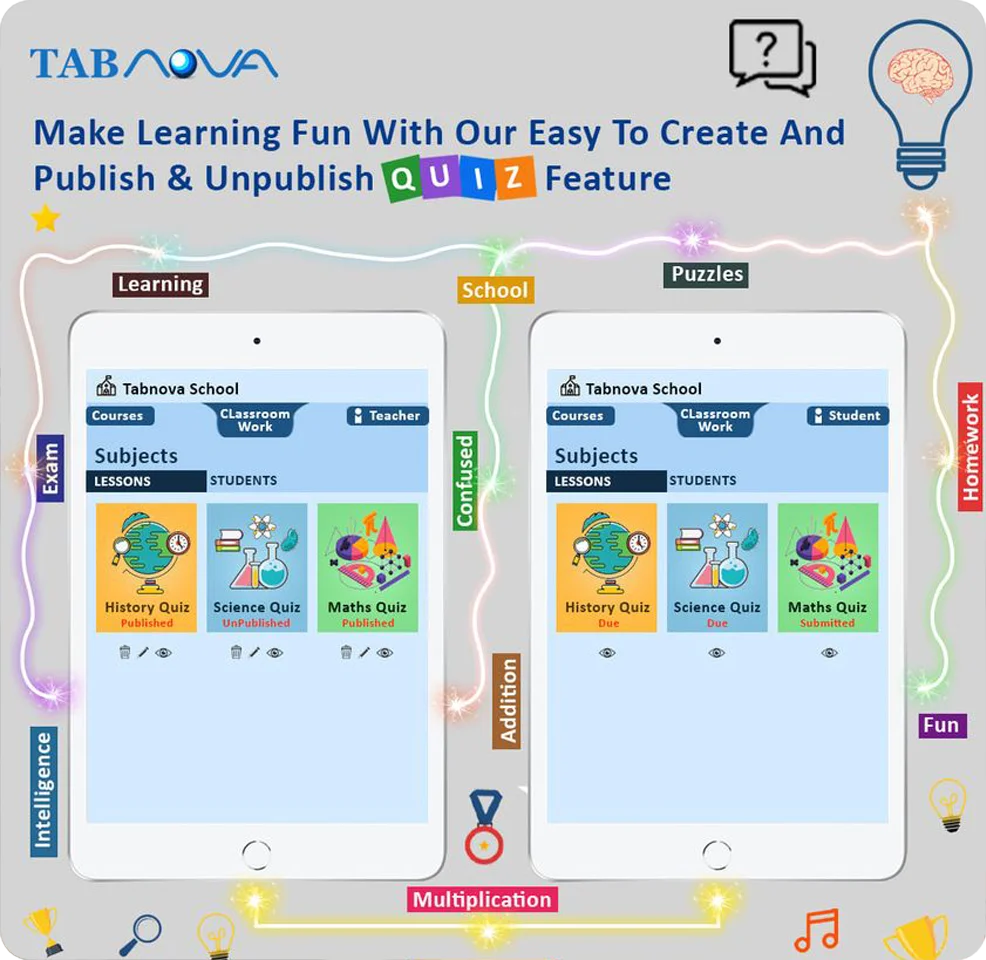 Samsung classroom management app CLOUD MODE enables teachers to quickly and easily quizzes. With our app, say goodbye to the boring and monotonous learning methods; and say hi to the most innovative and interesting learning methods. As an instructor, you can publish or unpublish quizzes in a course. Introducing quizzes is a great way to make the classroom more fun.
Teacher can create quiz.
Teacher can create unlimited and time limit quiz.
Quiz question can be created True/ False or Multiple.
Once the Quiz saved, the student can work on the quiz and submit.
Once the student submits the quiz, click on view icon Teacher can see student quiz scores. The view icon can be used to see every answer of the selected student.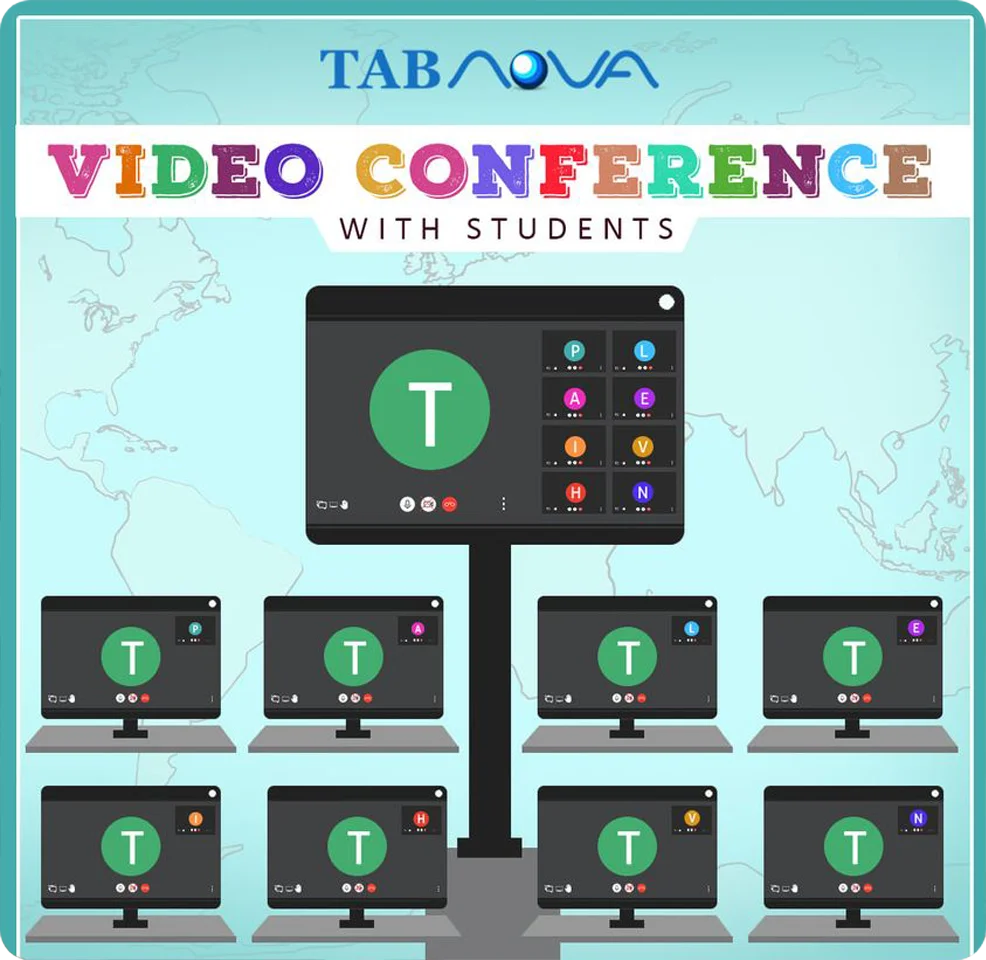 Samsung Classroom Management App Cloud Mode video conferencing feature, now you can share the content easily across all screens for better understanding. This makes it easy for the students to learn in a creative way. With our Video Conferencing feature, you can create a free meeting room, invite guests, and start your first meeting in minutes. Our app provides fast, reliable, and secure video meeting experience. Login as a teacher and press START on the course that needs to be online. On click of start & conference will start by teacher. Teacher press START button, course will start, and Student will see join for started course. Once teacher pressed START button, a video conferencing will be started in teacher device.
Screen Share: Share the screen with other participants.
Hand Raise: Gain attention of the presenter.
Chat: Communicate with the conference participants.
Microphone: Enable/ Disable Microphone.
Mute: Mute all the other participants. Participants will have to Un-mute themselves.
Click on the "Hang Up" button on the course or end call to end the conference call.