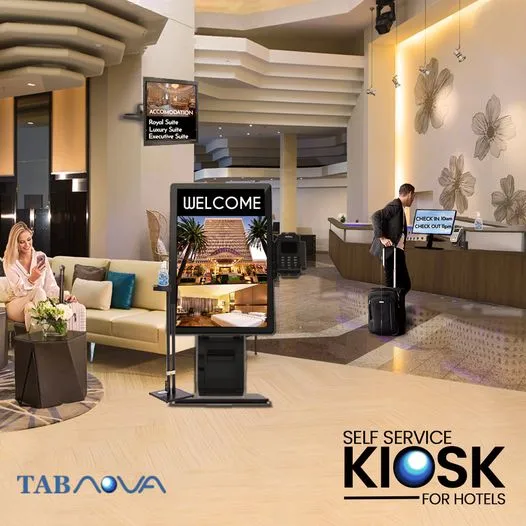 Hospitality Management Software
The integration of hospitality management software has revolutionized the way hotels deliver in-room entertainment and information services. By deploying a software hotel management solution that features tablet-based systems in each guest room and a centralized management console, hotels can provide guests with a highly personalized and immersive experience. This cutting-edge technology not only enhances the guest experience but also enables hotels to optimize operations, increase efficiency, and boost profitability. Discover the best hotel software on the market and take your hotel to the next level of success. Experience the power of hospitality management software and transform your hotel into a beacon of excellence in the industry.
Hotel Management Software
A hotel software system is a game-changer in the world of hotel management. With its user-friendly interface and comprehensive suite of features, it's quickly becoming the go-to choice for hospitality professionals. As the best software for hotel management, it simplifies operations, streamlines workflows, and optimizes performance across all departments. Whether it's guest management, inventory control, or financial reporting, this cutting-edge software has got you covered. Discover the best hotel software on the market today and elevate your establishment to new heights of success. Experience the transformative power of hotel management software and join the ranks of industry leaders who have already made the switch.
---
Room Service (blankets, towels, etc).
Room temperature, A/C controls.
Appointment management (spa, etc).
Dynamic Food/ with one-touch ordering.
Hotel information (Web, pictures, video).
Advertisement publication (tour company, rental, sightseeing places, etc).
Management And Monitoring
Different menus can be designed for different groups of devices. (Although there are all functions in the devices inside the room, only the questionnaire display is displayed on the devices on the welcome desk).
With the help of hospitality software, hotels can monitor incoming requests and survey results in real-time from a centralized location. This enables staff to respond quickly and efficiently to guest needs, enhancing guest satisfaction and streamlining operations. Experience the power of hospitality software today and see how it can revolutionize your establishment's management.
Hospitality solutions can help hotels keep track of unserved demands by displaying them in different colors. This feature ensures that hotel staff can address outstanding requests promptly, improving guest experiences and overall hotel management.
Hotels can benefit from integration between hospitality solutions and hotel management software. This integration streamlines operations, allowing staff to manage tasks efficiently and provide exceptional guest experiences.
Hospitality software empowers hotels to generate retrospective reports that offer valuable insights into their past performance. These reports help hotel managers identify areas for improvement and optimize operations, ultimately leading to increased guest satisfaction and profitability.