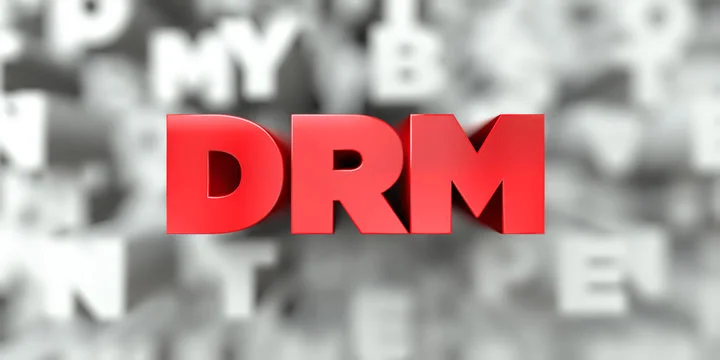 DRM And Its Misapprehensions: What You Need to Know?
Global businesses are opting for digital rights management solutions to safeguard their intellectual properties. This is the case, especially for any digital content that must be uploaded, stored, or distributed.
The value of original content is priceless for each organisation, and they take appropriate actions in the form of DRM software, to protect them. Having an adequate DRM solution will effectively protect their content from theft, piracy, or infringement, without hindering any customer user experience.
While having enterprise digital rights management in tow may alleviate their fear of piracy, there are many content creators who remain dubious about digital rights management software, even when they are equipped with DRM software free of cost. This is because of the many misconceptions that have spread amongst those who would make use of it.
Let's take a look at some of these misapprehensions.
DRM Software is ComplicatedContent protection through digital rights management software may seem to be a complicated affair to the untrained eye. But the reality is quite different. When you have the best DRM software working for you, things are quite simple and straightforward.In a nutshell, DRM solutions is basically a set of policies that are implemented in levels to prevent unauthorised use of your content, thereby protecting it from piracy. The content provider has complete control over how these policies must be implemented and can determine how the content needs to be accessed.
DRM Requires Plug-Ins & External AppsThere is DRM software that requires one to install extra plug-ins or apps for the users to access but not all solutions are the same. There are quality DRM systems that are compatible with whatever system you might be using, thus making the work easier.Some of the best DRM software will fully integrate with your existing platforms, thus allowing you to provide one single sign-on capability to your customers.
Users Can't Access Content from Different DevicesWhen you set up your digital rights management software, you can set the limit on the number of devices a user can access the content. So, you can either be lenient and allow multiple access from devices, or be stringent with your restrictions. This option of having control over device limits allows you to have greater authority over your content and its accessibility.
User Experience is Hindered with DRM PoliciesIdeally, when you have the best DRM software implemented, then it would have fully integrated with your platform, providing a seamless user experience. Even when there are stricter policies in place, like device limits, printing and copying restrictions, custom watermarks, etc., authorised users will have no difficulty in accessing and using the content.
Users Won't Pay for the Right to Content AccessibilityCompanies think DRM solutions would be considered complicated by the users and they won't shell out enough to access their content. Ergo, protecting a company's digital content would harm the company financially.On the contrary, if a company provides their customers with a smooth and easy user experience, and makes them knowledgeable about the company's different subscription packages, then the customers would be more than willing to purchase their right to content accessibility. When properly implemented and educated, DRM software will safeguard the content creator's revenue and increase it too.
Staying educated about DRM solutions can dispel any myths about the system. A quality digital content protection provider like Tabnova will help you implement and integrate DRM software free of any hassles whatsoever, helping you create a smooth user experience for your customers.
For details, visit: https://www.tabnova.com/case-studies-media-drm