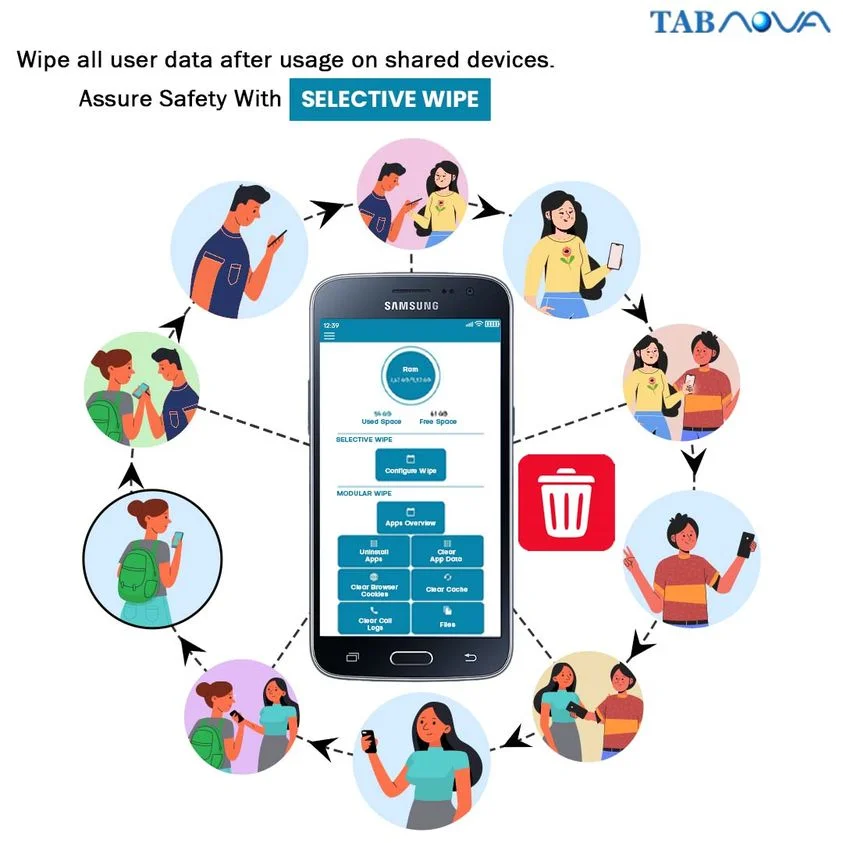 Wipe All User Data After Usage using Selective Wipe
Selective Wipe
is an app that will ensure that your device is clean of unwanted files, apps, cookies etc. It comes in two modes of operation:
1)Modular wipe- In this you can select what data you want to clear in one click.
2)Selective wipe – In this you can specifically decide which files to delete and at what time and day. This is a must have for every organization to maintain data security.
For more details, visit:
WIPE