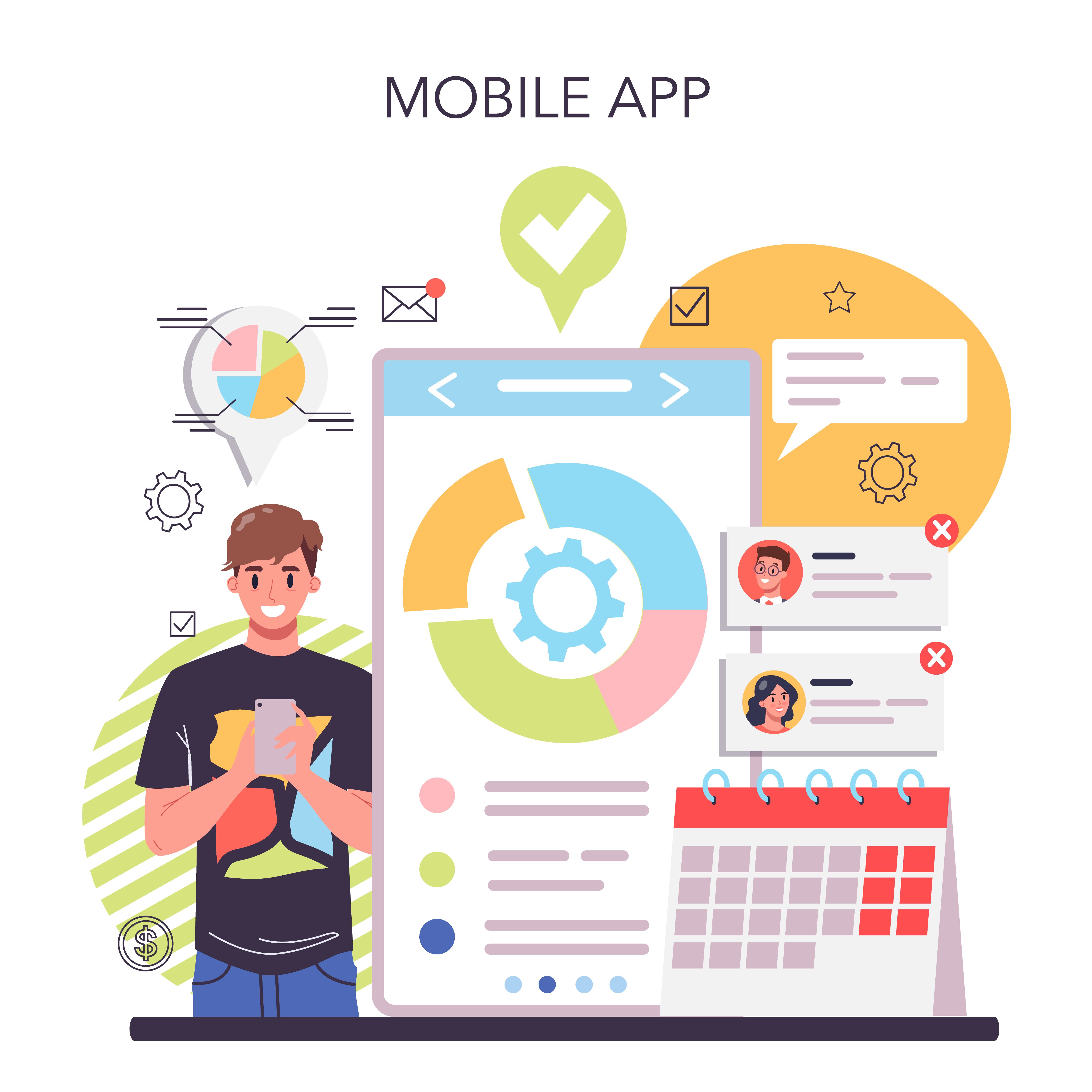 Why Your Business Needs Enterprise Mobility Management
The business world is constantly moving, and with mobility comes great risks and rewards. As such, companies need to be mindful of their productivity and establish controls that balance their needs. The use of enterprise apps and enterprise mobility solutions can help to mitigate these risks and ensure a productive and efficient business.
Enterprise Mobility Management (EMM) solutions offer businesses the ability to manage and control iOS, macOS, Android, and Windows devices from a single platform, integrating with their existing infrastructure. This allows for easy configuration and distribution of applications and documents, enhancing team collaboration and increasing efficiency.
But what should be the focus of EMM? Is it the management of employee devices, high-tech security, or providing better customer service? Each company has its own unique set of needs, and it's important to establish a long-term relationship with a service provider who can help identify the technology required and resolve initial issues before continuing.
With enterprise mobility solutions, companies can achieve a broad vision for their business, protecting their data and ensuring a secure and efficient workflow. This should form the foundation of any solid business plan moving forward. Embracing the power of enterprise apps and mobility solutions can help companies stay ahead of the game and succeed in an ever-changing business landscape.
The Main Component of EMM
EMM is an amalgamation of various components that work together to ensure a seamless mobile experience for businesses. One of the most critical components is mobile device management (MDM), which provides companies with a plethora of actions to manage their devices, regardless of their location.
With Tabnova's enterprise mobility solution device management is a breeze. Companies can effortlessly track and secure potentially stolen devices while also setting feature, app, and content rating restrictions. Password enforcement and device encryption are also implemented for an extra layer of protection.
Tabnova's MDM solution also allows businesses to locate, lock, and wipe lost or stolen devices. In addition, it facilitates selective wipes of corporate data, leaving personal data intact. This way, businesses can ensure their data is secure and always protected, providing peace of mind and a sense of security.
Why is EMM important for business?
Today's business landscape is complicated, with various communication channels, autonomous working, and abundant complexities. Consequently, enterprise mobility management (EMM) is a fundamental requirement for any business. EMM offers a solution to various challenges in today's business world.
EMM is essential for businesses because of it:
Configures enterprise devices and work apps, allowing for management, deployment, and updates to work features. Access is granted to specific staff or team members, and essential databases and spreadsheets can be accessed securely from anywhere, giving businesses peace of mind.
Controls auditing and compliance with company standards and industry regulations, allowing workers to complete tasks without fear of noncompliance or outdated procedures. This ensures everyone works toward the same goals, with minimal outside interference.
Protects data through encryption, data access controls, and device data management. Companies can store information in the cloud, using designated files requiring passwords, thus eliminating cyber-attack fears. This allows businesses to work without worrying about security breaches.
Enables IT teams to troubleshoot devices remotely, providing autonomous working capabilities to employees working away from the office. This reduces downtime and cuts costs by solving problems in real-time. Troubleshooting provides employees with power and focuses on work, while EMM gives businesses optimal control.
EMM is a game-changing solution for businesses that require comprehensive device and application management across multiple devices. With Tabnova Enterprise Mobility Solution, businesses can enjoy a variety of benefits that promote seamless communication and optimum productivity.
One of the most significant advantages of EMM is the ability to manage multiple devices from a single console. This feature simplifies the process of managing devices and ensures that businesses can easily deploy updates and applications.
EMM also allows businesses to apply profiles, policies, and restrictions to ensure that devices are used in line with company standards. This feature is especially useful for enterprises that handle sensitive data and need to ensure that their mobile devices are secure.
Containerization of corporate data on personal devices is another key feature of EMM. This feature ensures robust management and security of business mobility, allowing companies to maintain control over their data, even on personal devices.
EMM also enforces comprehensive security measures for applications and devices, ensuring that businesses are protected from cyber-attacks and data breaches.
Real-time monitoring of assets with configurable reports allows businesses to keep track of their devices and ensure that they are working efficiently. Unauthorized modifications are detected and removed, reducing the risk of security breaches.
EMM allows businesses to manage operating system updates available on devices, reducing the burden on IT help desks and ensuring that devices are always up to date.
Remote troubleshooting for devices reduces calls to the IT help desk, enabling businesses to focus on their core operations without worrying about device-related issues.
Selective revocation and wiping of devices allow businesses to maintain control over their devices and data, reducing the risk of data breaches and ensuring that sensitive data is protected.
How is EMM being used in different industries?
EMM has proven to be a game-changer in various industries, thanks to its ability to cater to diverse business needs while maintaining compliance in the workplace. Although the upfront and ongoing costs may seem significant, EMM ultimately reduces long-term costs associated with security and outsourcing to fix problems.
Several industries have embraced EMM technology to improve focus, security, programming, and efficiency across multiple disciplines. Let's explore some of the top industries that have benefited from EMM solutions:
Medical Industry:
Hospitals and other healthcare organizations are highly committed to protecting their patients' privacy and business information while adhering to HIPAA regulations. With EMM, healthcare companies can maintain compliance standards while allowing remote staff to quickly access files on mobile devices.
Transport Industry:
Transportation and logistics companies often have fleets of vehicles on the road and utilize geo-tracking for effective operations. EMM solutions can be customized to restrict access to specific device usages, such as drivers or warehouse workers, for greater control. Administrators can remotely monitor device location, ensuring the safety of remote workers and clients.
Education and Schools:
Remote teaching has gained momentum during the pandemic and has continued to offer benefits even after returning to normal settings. EMM solutions can facilitate better connectivity, enhance tablet-based learning experiences, and encourage a more focused approach to study. Access to inappropriate websites can be restricted, and video calls and chats outside of class time can offer students access to more resources.
Retail Industry:
The rise of e-commerce has propelled the retail industry to new heights, but to truly capitalize on this digital boom, retailers need to integrate innovative technologies like the Tabnova EMM solution. With an increasing number of digital devices like self-service kiosks and mobile payment devices being utilized in stores, a secure and reliable connection between these devices and mobile devices is crucial. Tabnova's EMM solution provides an easy-to-use system that ensures optimal device performance while safeguarding against theft. Additionally, Tabnova's EMM solution offers features like secure payment systems and automatic inventory updates, making it the ideal choice for retailers looking to provide their customers with an efficient and seamless shopping experience both in-store and online.
In conclusion, enterprise mobility management has become a critical aspect of modern business operations, and the Tabnova enterprise mobility solution offers a suite of powerful features that can revolutionize the way your business functions. With the ability to manage employee devices remotely and ensure data security, the Tabnova EMM solution provides a level of efficiency and productivity that businesses simply can't afford to ignore. Additionally, the Tabnova enterprise apps further augment this solution, providing an intuitive and streamlined user experience that can help take your business to the next level. So, if you're looking to stay ahead of the curve and optimize your business operations, consider investing in the Tabnova enterprise mobility solution today.