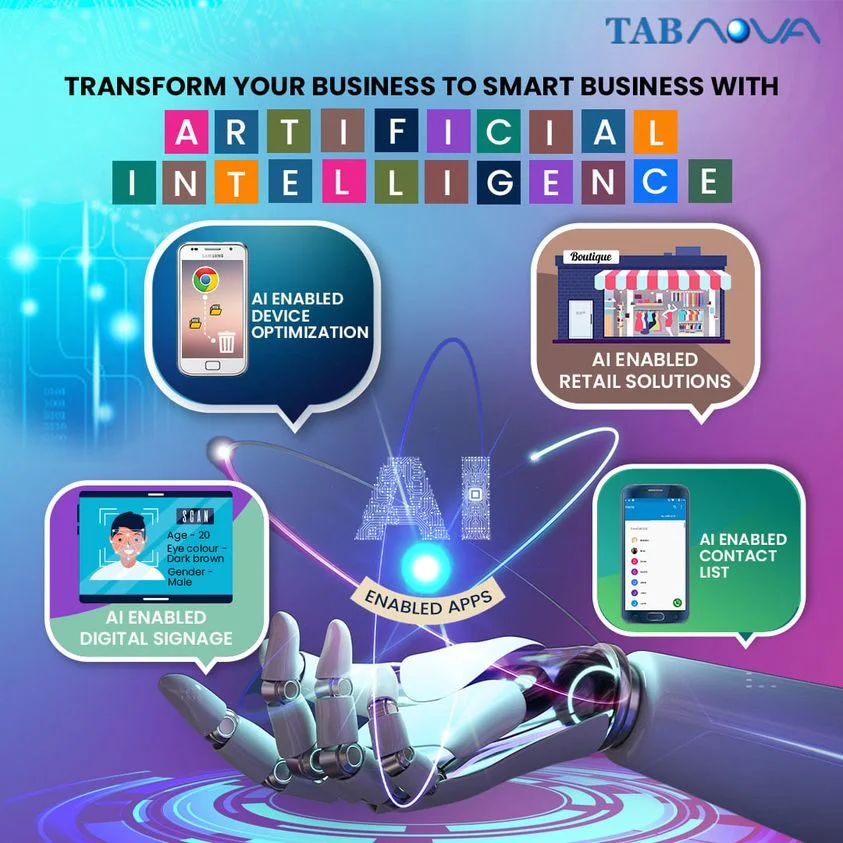 Transform your Business to Smart Business with AI
Are you leveraging the AI technology for enhancing your business? If not yet then we are pleased to inform you that Tabnova has a powerful business intelligence platform that offers Artificial Intelligence enabled solutions.

With AI enabled digital signage, you can easily create video loopers in your device.

AI enabled contact list, analysis of your device activity and automatically gives you suggestions related to your activity and creates a contact list of your favorite contacts with whom you communicate frequently.

Get reminders to delete trash from your phone and for better device optimization with AI enabled device optimization.

And with our AI enabled retail solution, capture visitor insights in your store.

Implement the AI technology in your business with Tabnova. Start exploring now!