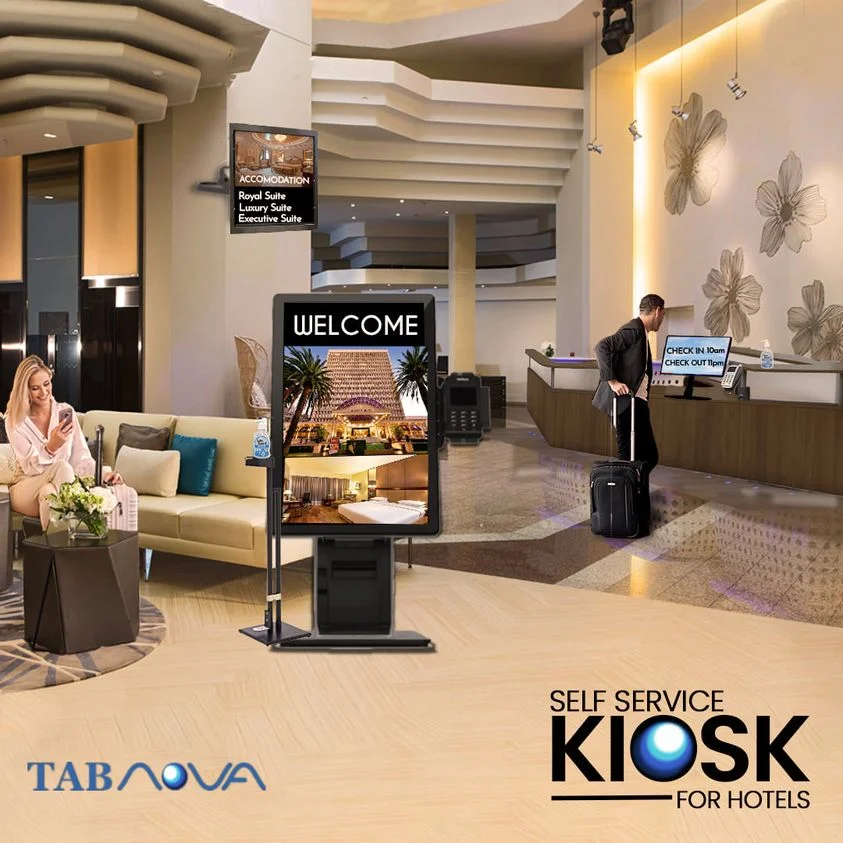 Tabnova's Self Service Kiosk for Hotels
Convenient experiences matter the most to the customers and to provide them seamless experience,
kiosks
are a must have in hotels. Delightful experience is possible with the help of self-service kiosks. Installing a kiosk from Tabnova will transform the standard of your services and provide you several benefits. Easy check-in and check-out is possible with kiosks as waiting for a longer duration for check-in and out can be a turn off for the customers. Having a kiosk increases the opportunity to generate more revenue, minimize human error and customers get an instant service experience. Room temperatures can be controlled, food ordering can be done, easy access to hotel information and requesting a room service. All this is possible with one touch. Hence, take your hotel to the next level with Tabnova's
EMM
solution.
For details: click here.