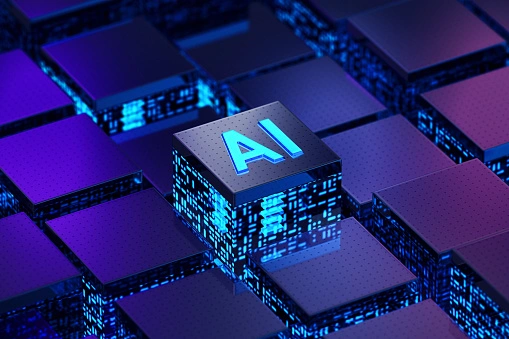 Tabnova AI Video Analytics
𝐂𝐫𝐞𝐚𝐭𝐢𝐧𝐠 𝐁𝐞𝐭𝐭𝐞𝐫 𝐒𝐨𝐥𝐮𝐭𝐢𝐨𝐧𝐬 𝐰𝐢𝐭𝐡 𝐓𝐚𝐛𝐧𝐨𝐯𝐚 𝐀𝐈 𝐕𝐢𝐝𝐞𝐨 𝐀𝐧𝐚𝐥𝐲𝐭𝐢𝐜𝐬
Artificial Intelligence isn't the new kid on the block, but it certainly is an evolving one. AI is making its presence felt in almost any place you can think of, and that holds true for the retail industry as well. At a time when e-commerce sites are hogging customers with their ease and accessibility, physical shops are turning towards AI to bring in more visitors through their doors.
While AI had already intruded into the expansive retail industry, it is now being utilized to provide a comprehensive analysis of customer engagement. One such method is through video looping on a mobile device, to deduce customer digital signages using AI.
Let's take a deeper look into what this all means.
𝐖𝐡𝐚𝐭 𝐢𝐬 𝐕𝐢𝐝𝐞𝐨 𝐀𝐧𝐚𝐥𝐲𝐭𝐢𝐜𝐬?
Video Analytics is the detection and interpretation of data patterns in video content, which are then communicated and applied to the construction of effective decisions. This helps turn out a quality experience for users or clients during their visit to any retail store. The data collected during their visit is analysed to determine peak visiting hours, browsing patterns, traffic patterns, high occupancy zones, etc. Such analytics help retailers cater to their customer's requirements in an effective, non-intrusive way, reducing waiting time and increasing consumer engagement.
Over the years, video analytics in retail stores have climbed up a notch or two, to provide a higher level of intelligence in discerning store traffic statistics and consumer queue data. This allows retailers to come up with novel promotional tactics and key in significant product placements to drive higher sales numbers.
𝐍𝐨𝐰, 𝐰𝐡𝐚𝐭 𝐢𝐬 𝐓𝐚𝐛𝐧𝐨𝐯𝐚'𝐬 𝐀𝐈-𝐩𝐨𝐰𝐞𝐫𝐞𝐝 𝐯𝐢𝐝𝐞𝐨 𝐚𝐧𝐚𝐥𝐲𝐭𝐢𝐜𝐬 𝐟𝐨𝐫 𝐫𝐞𝐭𝐚𝐢𝐥𝐞𝐫𝐬?
It is simply computer-enabled vision run through machine-learning algorithms. Through this method, a retailer can monitor their store through a camera device to analyse the visual data and improve their business strategies.
Tabnova provides a simple and robust insight to enhance sales. It is the only solution that delivers cost-effective and full-store analytics using cutting-edge artificial intelligence and deep learning.
Here's what we offer: -
AI-based technology for offline retailers
Ability to capture customer attention and analyse it in real time.
Real-time reporting to maximize QoS to customers
Two-way communication with potential customers.
𝐇𝐨𝐰 𝐃𝐨𝐞𝐬 𝐈𝐭 𝐖𝐨𝐫𝐤?
Tabnova AI Video Analytics work on extracting demographic information without any kind of intrusion into customer privacy. The AI extracts information such as the age of customers, gender, the time at which a customer enters the shop, the duration of time spent by a customer in a shop, the duration a customer spent looking at a video or at a product, etc.
Looking at such data allows the retailer to understand which video gets more attention, at what time of the day the store gets an increased influx of customers, what age group enters the store at a particular hour of the day, etc.
The retailer will have an edge device set up in their shop that will process the information gathered. The video kiosks in the store will play various videos like promotional offers, targeted content, product placement videos, etc. that will be used to extract the demographic information, which will be sent to the cloud server to be analysed for further decision-making processes.
𝐓𝐡𝐞 𝐁𝐞𝐧𝐞𝐟𝐢𝐭𝐬 𝐨𝐟 𝐓𝐚𝐛𝐧𝐨𝐯𝐚 𝐈𝐧𝐬𝐭𝐨𝐫𝐞 𝐀𝐈
There are multiple benefits to using AI video analytics in a retail store. It provides shoppers with novel personalized experiences and provides data to improve product stocking levels, improve inventory management, etc. Apart from these, Tabnova's in-store AI has a lot more advantages over conventional AI analytics.
Visitor Insights: Apart from collecting the visitors' statistics, their demographic like age, gender, engagement patterns, etc. Tabnova AI can also determine if the customer is a returning customer or a unique visitor. If the store has a recurring consumer base, then AI information can be used to cater to that particular section of consumers to maximize engagement and sales.
Tenant Intelligence: Tabnova AI measures and determines the footfall traffic inside a retail store. The video takes in information such as the amount of time a consumer spent in front of a kiosk, the time period a consumer spent inside the shop, the duration of application usage by a user, etc.
Operation Optimisation: Tabnova AI can determine and analyse peak visitor times, categorize usage levels by shops, and set up event-based alerts to drive sales and consumer engagement.
Marketing: Utilising these smart digital signages, retailers can offer targeted coupons or special offers to consumers to increase their sales.
Additionally, when compared to competitors, Tabnova offers a wider range of benefits, like,
Low bandwidth requirement
Fewer hardware required. Only one edge device is needed in one shop (no matter the number of kiosks) as opposed to having an edge device for each video kiosk.
Actions based on triggers are available.
Cloud servers don't require any GPU-intensive hardware.
Cost-effective when compared to competitors.
The software doesn't access any personally identifiable information.
No images, data. or videos are stored in the devices or cloud. As soon as the demographic information is extracted, the images or other data are permanently deleted.
Having the right AI video analytics solution can change the face of in-store consumer engagement and experience, and Tabnova AI solution aims to do just that.
contact@tabnova.com
https://www.tabnova.com/emm
service@novaemm.com