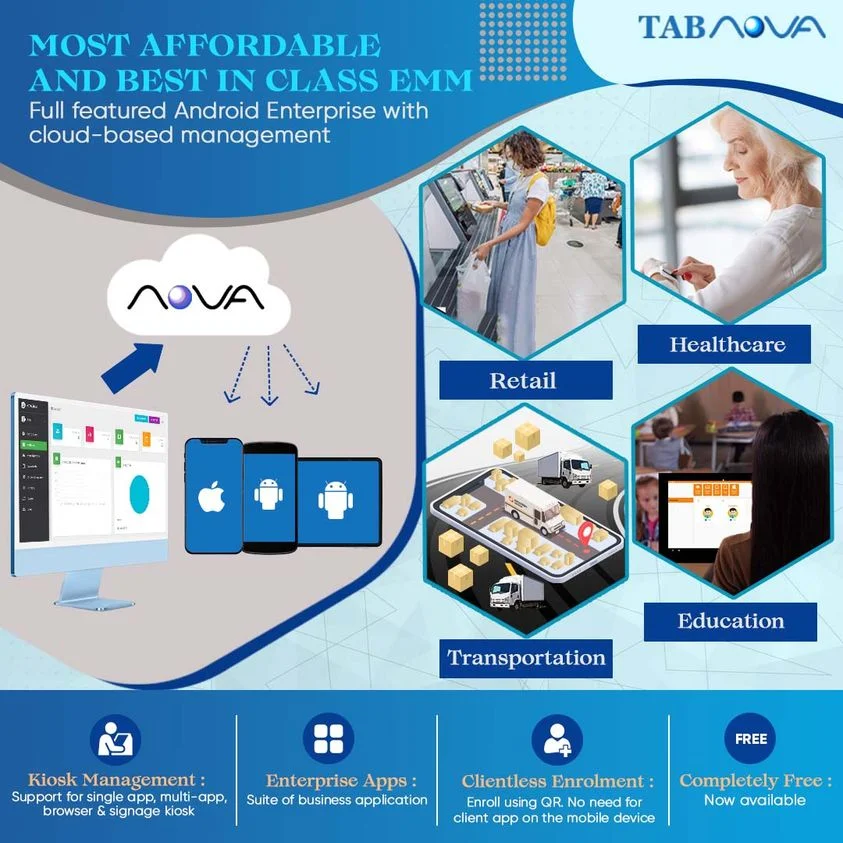 Most Affordable and Best In Class EMM
One-click solution for all the industry needs.
NovaEMM
is an affordable and powerful
device management solution
. Be it retail, healthcare, education or transportation industry, you can remotely manage, track and secure official data and also make sure your employees are productive. Get full visibility on the performance of your device and keep the risk away. So, get started for free now!
To know more, visit:
NovaEMM
and
NovaEMM Registration