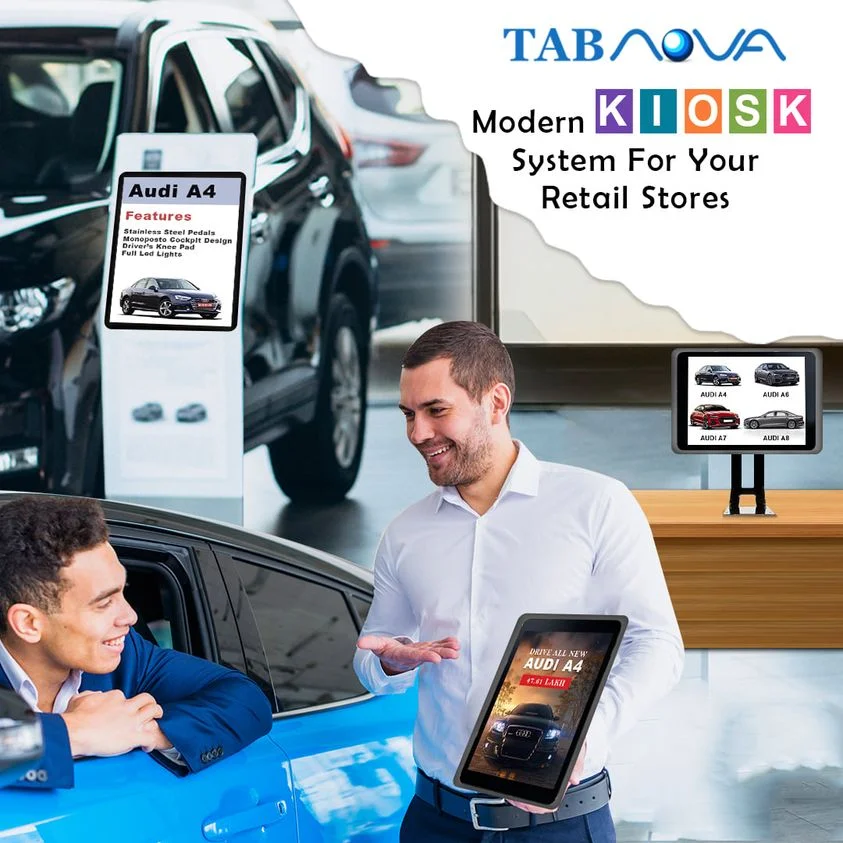 Modern Kiosk Systems For Your Retail Stores
If you are planning to expand your business to the next level or to start an enterprise on a small or large scale, Kiosks are a factor to enhance your business and offer a great deal in making it successful. From buying ice creams and popcorn to updating and renewing personal documents oneself, Kiosks have been a part of our daily life since.
In today's world, businesses are looking for innovative ways to enhance customer experience while increasing efficiency and profitability. Retailers are constantly seeking new ways to engage customers and provide a seamless shopping experience. This is where kiosks come into play, and with the right software and management tools, they can offer tremendous benefits to retailers.
Retail kiosks have been around for a while, but with the advancements in technology, they have become more sophisticated and powerful than ever before. They are not just limited to dispensing tickets or checking-in guests but can now be used for a variety of functions such as product displays, ordering, payments, and even self-checkout.
With the increasing adoption of kiosks in the retail, the need for effective management tools has become more important than ever before. This is where Enterprise Mobility Management (EMM) software comes in. EMM software for retail provides retailers with the ability to manage and secure their kiosk devices from a central location. This ensures that the kiosks are always up-to-date, secure, and performing at their best.
MDM (Mobile Device Management) software is another important tool for managing retail kiosks. It provides retailers with the ability to remotely monitor and manage kiosk devices, including the ability to install updates, troubleshoot issues, and secure the devices from unauthorized access.
Choosing Tabnova One Stop Shop Solutions
Tabnova has been a significant name in the field of kiosk management and solutions all these times. Tabnova offers Enterprise Mobility Management (EMM) solutions for kiosks in the retail industry, providing services at every level of a kiosk business. From purchasing the device to managing and controlling it using cloud-based Mobile Device Management (MDM) software, Tabnova offers high-quality assistance and security to ensure the smooth operation of the kiosk. Cases can also be purchased from Tabnova to ensure the device is a perfect fit. Business apps can be added, which can give the public more attention and attraction. With Tabnova's MDM for retail software, kiosks can be managed remotely and securely, ensuring that sensitive customer data remains protected.
Reasons to Choose Tabnova
All in One place: By visiting Tabnova, one can get everything related to Enterprise Mobile Device Management Software in one place. This saves time and effort as there is no need to visit multiple vendors.
Time-Saving Process: As everything goes in one go at Tabnova, it saves a lot of time without missing anything. The process of managing and controlling kiosk devices using MDM software is also simplified, saving businesses time and effort.
High priority to Security: Tabnova takes the security and privacy of its customers seriously. Their Enterprise Mobile Device Management Software does not compromise any sensitive data and ensures maximum security.
Affordable: The affordable cost makes Tabnova more approachable compared to others. Businesses can get all the services they need for their kiosk devices at a reasonable price.
Advantages of Kiosks
Profit: Advancing your business to kiosk mode can get you more profit compared to normal ways of sales. With the help of software for retail and EMM software for retail, businesses can track sales and customer behavior, and adjust their strategy to maximize profits.
Popularity: Installing kiosks in new locations will make the product more popular and makes people familiarize themselves with the business and the company. The use of kiosks can also help businesses reach new customers and expand their customer base.
Instant Shopping: Shopping on self-service kiosks helps to book the exact color or size if it is not available in-store. With the help of MDM software, businesses can ensure that their kiosk devices are always up-to-date and functioning properly, providing customers with a seamless shopping experience.
Reduces Queue: People tend to use kiosks more because it gives them personal space to do their work and saves time by not having a long queue all the time. This helps to reduce waiting times and improve customer satisfaction.
In conclusion, kiosks have become an integral part of our daily lives and have played a significant role in helping businesses operate during the pandemic. With the help of Tabnova's one-stop-shop solutions, businesses can easily manage and control their kiosk devices using cloud-based
MDM software for retail
. The advantages of kiosks, including increased profit, popularity, instant shopping, and reduced queues, make them an excellent option for businesses looking to expand and improve their operations. By choosing Tabnova, businesses can ensure they have access to high-quality assistance and security in every aspect of their kiosk business, making it a smart investment for any organization looking to enhance its retail capabilities.