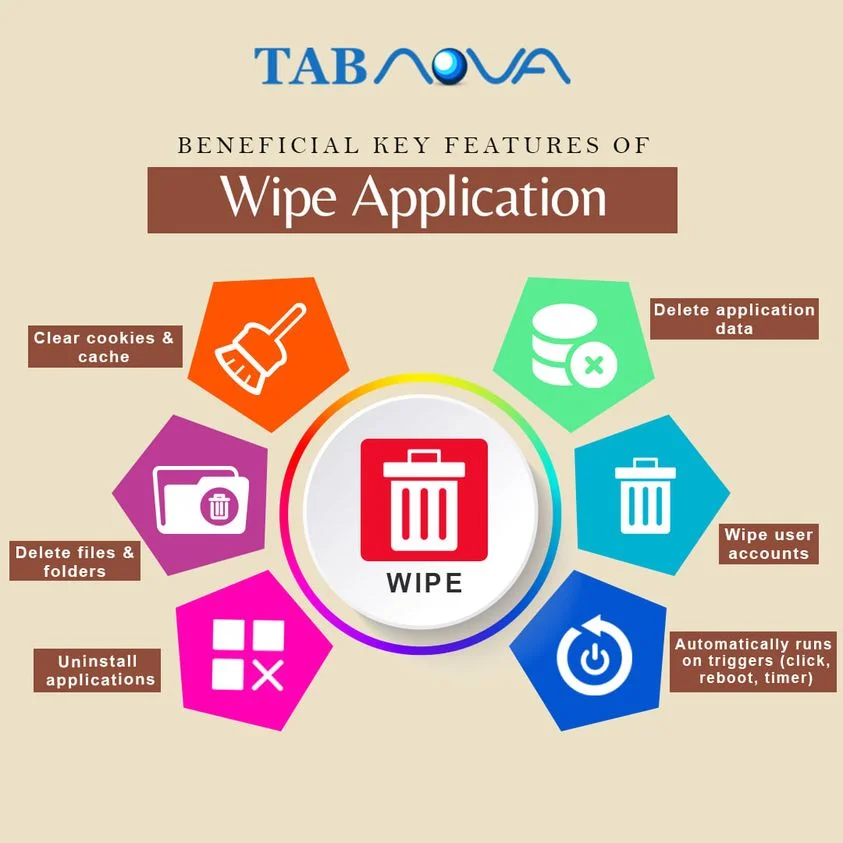 Key Features of Wipe Application
ERASE YOUR DATA AND GET A FRESH START WITH WIPE APP
We all keep our personal information on our devices as files, images and documents. Sometimes save passwords and pins. The devices we carry is like a small version of ourselves. Sometimes we are also those people who hands over the device to someone, maybe another employee, sell to another person or giving it to kid to play. We
cannot risk
our personal information getting shared or exposed accidently or without our knowledge. So, how sure are we about the safety of the information stored in the device?
As
safety
and
security
of the user's data is what every application, every website focus at, Wipe applications and software help to erase all the data in your device. One way is to erase all the data before passing it someone else.
Tabnova's wipe
application helps you to reset your device by wiping out the data. Putting the user first philosophy, Wipe application is trustful, effective and effortless comparing to others.
WHY SHOULD ONE CHOOSE WIPE?
Restoring a device means deleting all the applications, web cache and cookies, deleting files and more. The Wipe application
erases all the data in one go
. So, you don't have to wipe one by one, makes the process a quick and an uncomplicated one. The application not only deletes images, videos and downloaded files, but also
various accounts created by the user
and uninstall all the applications installed by the user. It also
erases recent apps, app cache
and
notifications, calendar events
and
alarm
.
The Wipe application by Tabnova is your best choice when it comes to wiping out the entire data on your data and make sure the device is reset as new. It is easy to use and having the application in your device is recommended.
For details: click here.