Knox Enterprise
Knox Platform for Enterprise (KPE) is a defense-grade platform built into the hardware and software of most Samsung consumer and enterprise devices. KPE is our industry-leading security solution, designed to meet the most stringent needs of governments and regulated industries, which can be managed via Knox cloud services and partner solutions such as EMM. It also enables enterprise solution vendors to build their hardware-backed security solutions and address the strictest of enterprise mobility requirements using Knox SDKs. KPE is designed to separate, isolate, encrypt, and better protect work data on devices and provides a wide variety of capabilities for granular device management, real-time device integrity verification, and data protection. You can find a sampling of KPE features below:
Real-Time Kernel Protection.
Sensitive Data Protection.
Enhanced Workspace Isolation.
Biometric Authentication.
Government Certifications.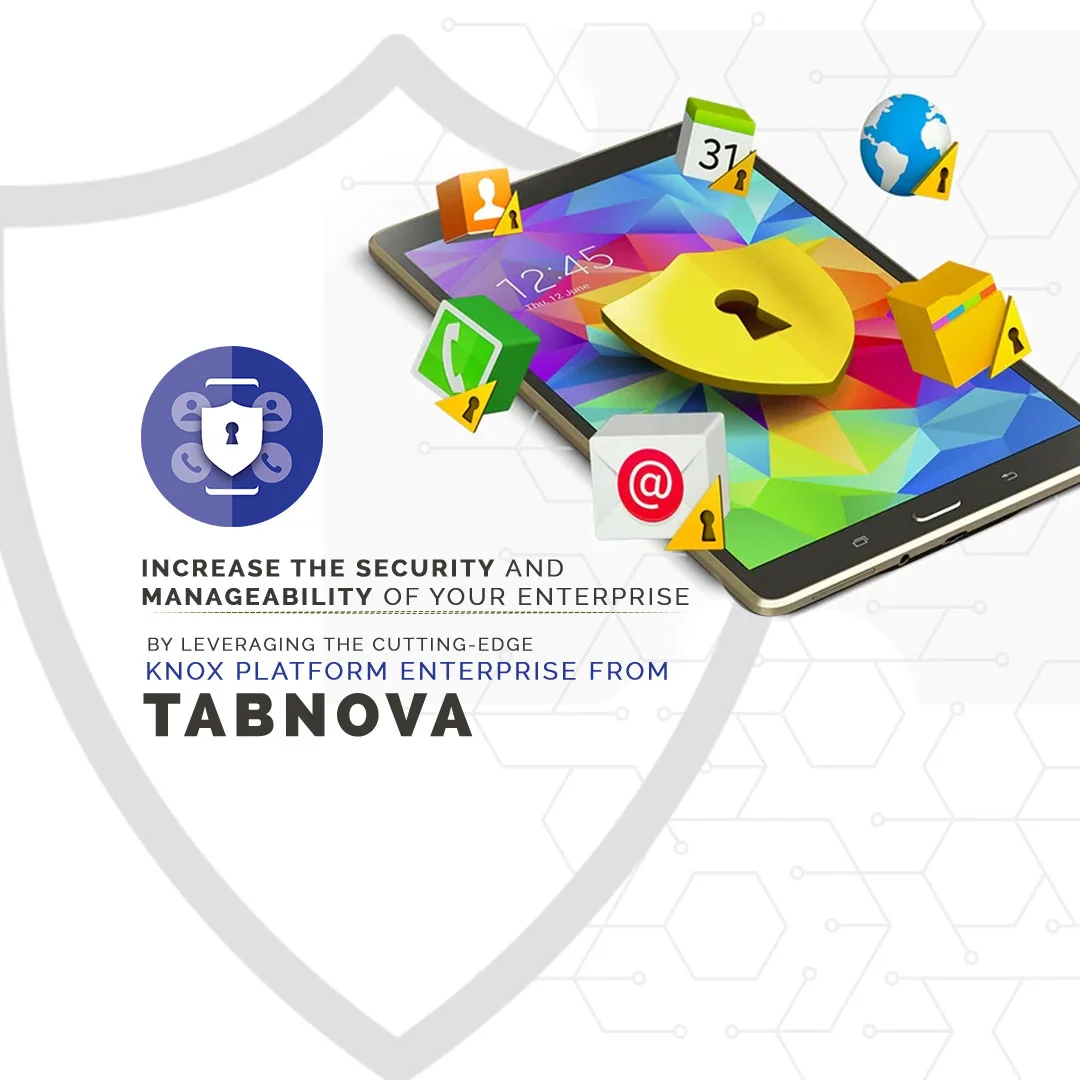 KNOX ENTERPRISE OVERVIEW
Tabnova, a Samsung Enterprise partner, supports the KNOX platform for enterprises. This is an extension of Android Enterprise on Samsung Devices with the additional support of KNOX. This increases the security and manageability of your enterprise solutions by leverage the cutting-edge Knox Platform for Enterprise.